The Ten Best Beaches in Barbados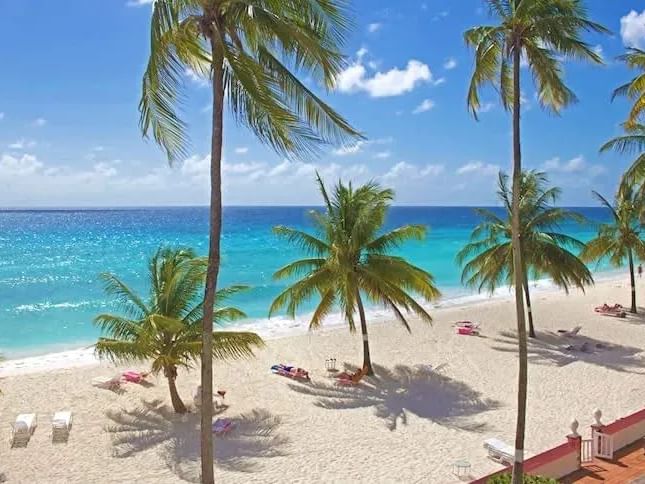 So you've decided on the island paradise of Barbados for your next vacation? Just a mention of the name conjures up images of swaying palm trees, stunning azure waters and rich historic sights.
One thing is for sure, each year holidaymakers arrive in their droves to experience the beaches of Barbados.
Whether you're looking to spend lazy days, sipping cocktails while watching the tranquil crystalline ocean or if you're in Barbados for some of its more rugged shores that are popularly frequented by local surfers and watersports enthusiasts, with over 70 miles of coast to discover, there is bound to a beach that is ideal for you.

Beaches on the East, West and South side of the Island
To the west , you'll find some of the island's busiest and most popular beaches. Typically calm Caribbean seas allow for easy entry and are absolutely wonderful for a leisurely swim or snorkel. The secluded rocky beaches on the east coast have more of a rugged beauty to them. The wild Atlantic Ocean provides excellent opportunities for surfing.
Visitors looking for the ideal combination of all these benefits should head south. Here, you'll find the flattest part of the island where the warm easterly breeze provides for an absolutely magical climate. The beaches are spacious, and holiday makers will find plenty of opportunities for windsurfing, boogie-boarding and kite-surfing as well as snorkelling. A highlight for visitors to the south coast is always swimming with the turtles. And while you'll never be more than a stroll away from all the essential food outlets, bars and shops, the South never feels overly crowded.
All of Barbados' beaches are open to the public, so you can visit as many as you please during your stay on the island but to make your life a little easier we've narrowed things down for you. To help you make the most of your island vacation, here is our take on the best 10 beaches in Barbados.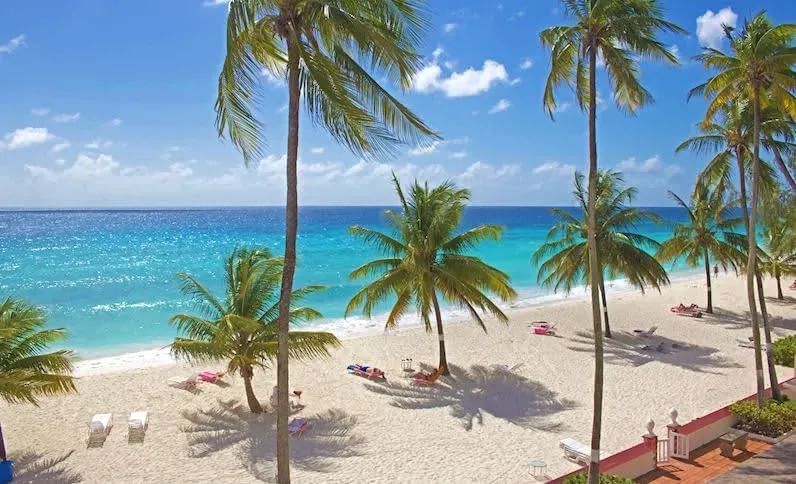 1. Dover Beach (South)
Topping the list is our favourite, Dover Beach. So spacious and tranquil, that you'll feel you've got those warm white sands to yourself. The shallow waters make this the ideal safe swimming spot for the whole family. If you are lucky, you might even encounter one of the resident Hawksbill turtles while exploring the ocean. Thrill-seekers won't be at loss here either, as Dover Beach is a phenomenal place to try your hand at windsurfing.
Looking for a place to stay in paradise? Make Southern Palms your home at Dover Beach. Whether its a fun family vacation or a romantic getaway, Southern Palms has tailored accommodation solution for you.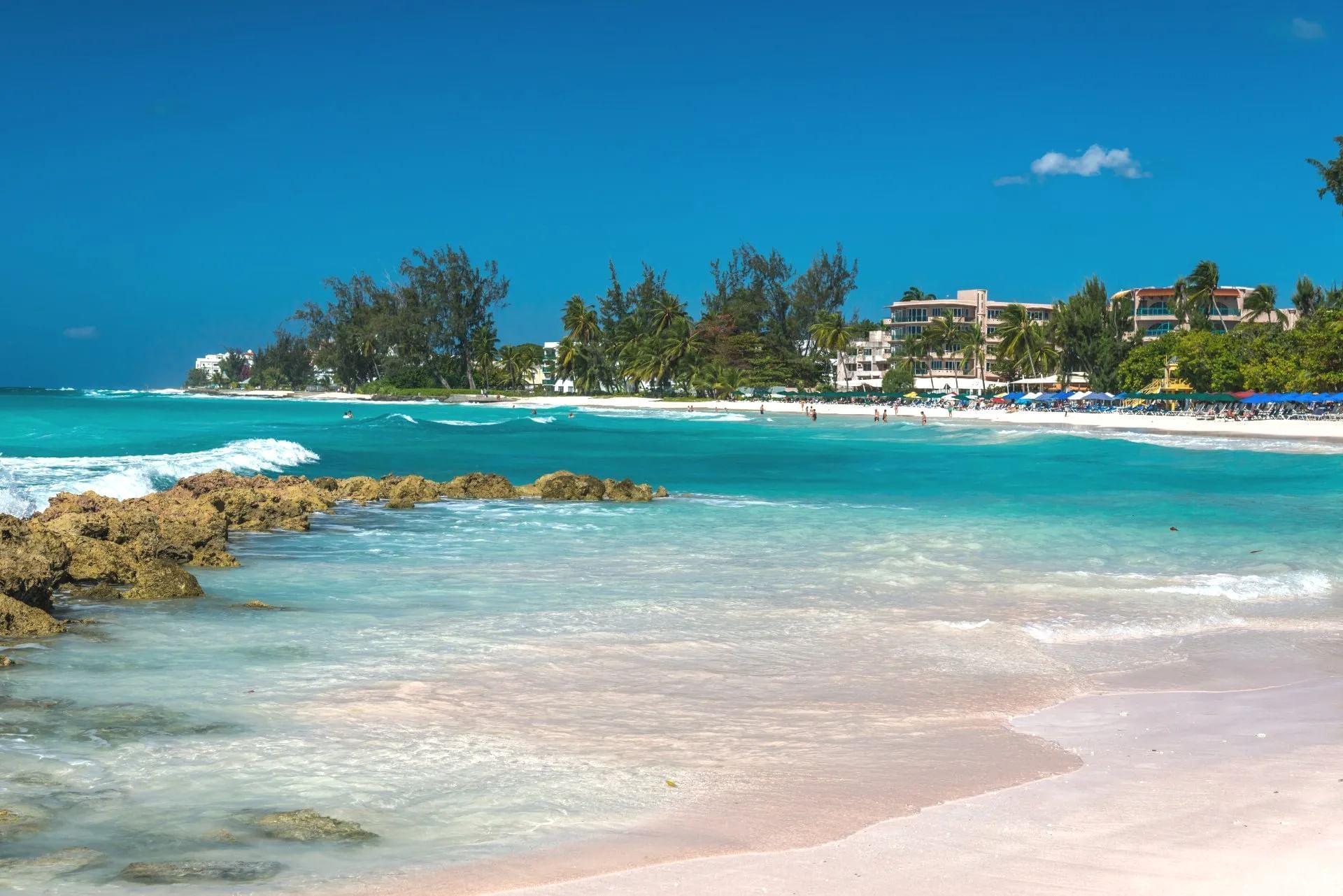 2. Accra Beach (South)
Not far from our top spot, you'll find the picturesque Accra Beach. It's shallow turquoise waters are ideal for swimmers of all abilities . Just a stone's throw away from the beach, visitors can access a lively retail hub packed with vendors selling food, ice-cold drinks and some quirky souvenirs.
Surfboards and boogie boards rentals are also available for those looking for a little more action on the waves. A short stroll along the famous Barbados Boardwalk will lead you along the waterfront where guests can treat themselves to a delicious meal at one of the island's upscale restaurants.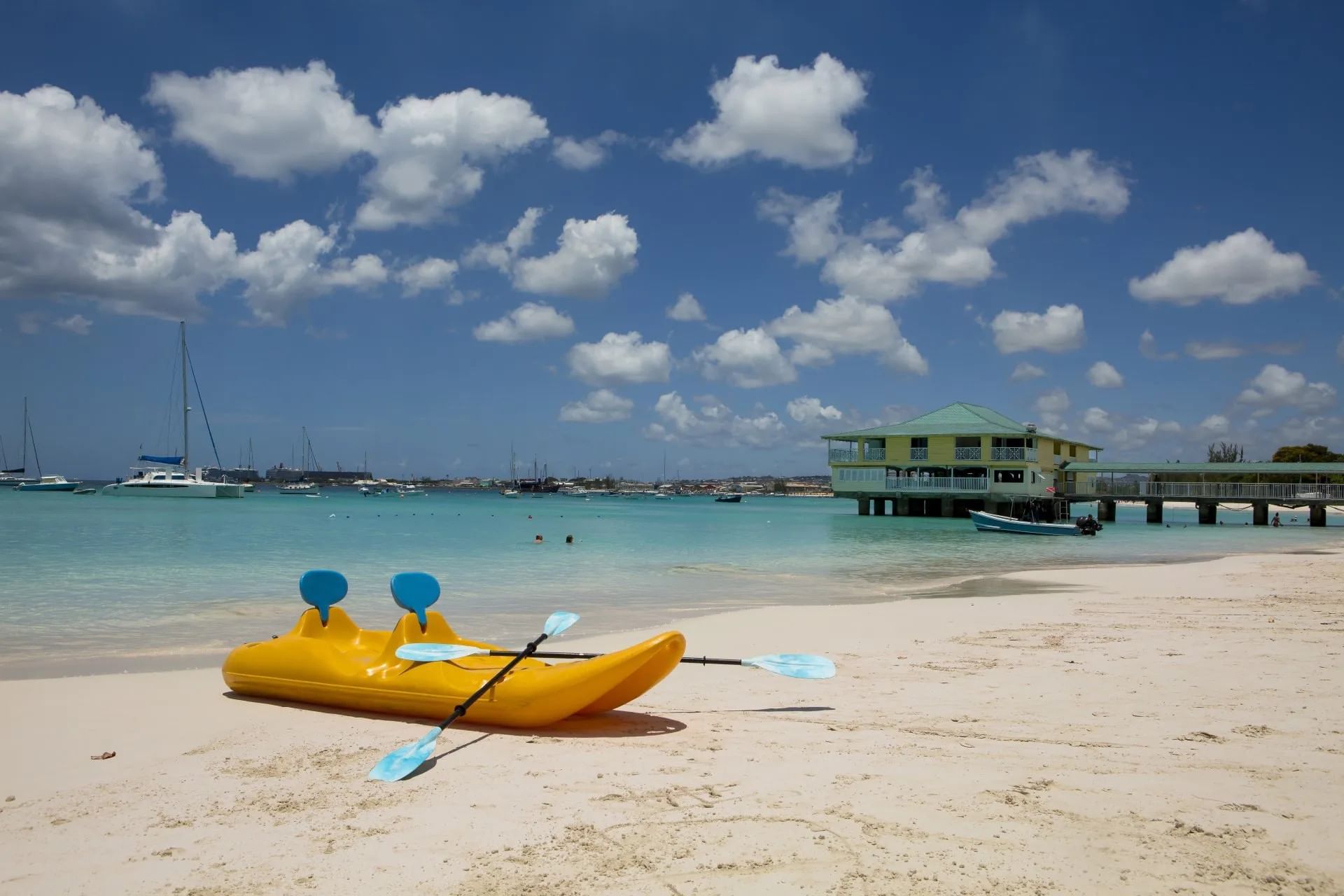 3. Pebbles Beach (South)
Just outside Bridgetown and to the north of Needham's point, you'll find the gorgeous white sands of Pebbles Beach. With its serene waters, it is a hit with the families, not just for swimming but for the paddle boarding or kayaking offerings it has for those after a little bit more of an adventure.
Pebble's Beach lovely spot for soaking up some sun or taking a sunset stroll along the beach. Be sure not to miss the early morning ritual of watching the racehorses from the historic Garrison Savannah take a bath in the sea. It's a genuinely unique experience.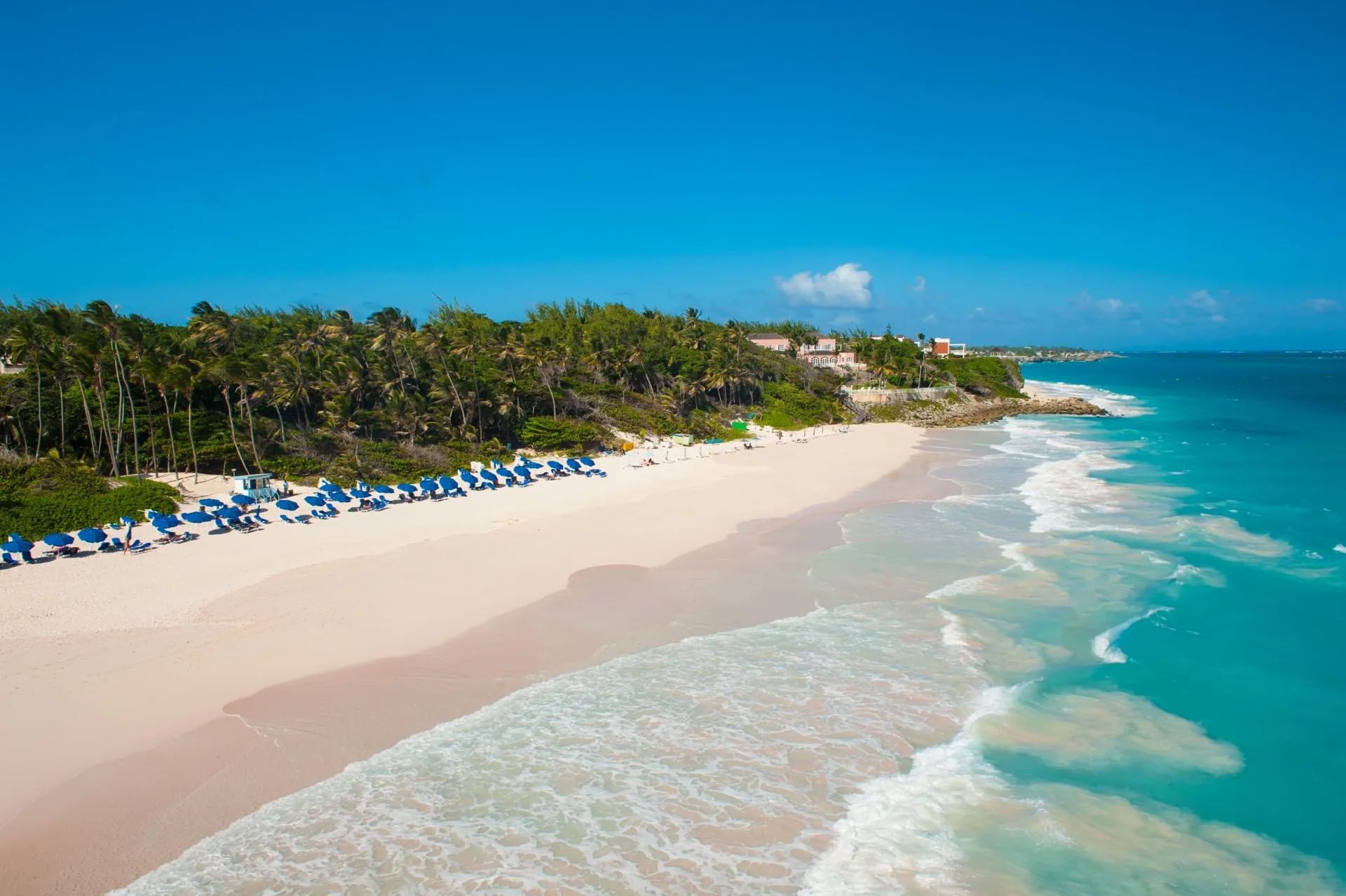 4. Crane Beach (South East)
Just north of the airport, you'll find the spectacularly boundless Crane Beach. Towering cliffs create a stunning backdrop for this seemingly endless stretch of golden sands.
Crane beach is popular with surfers and boogie boarders but at times the sea becomes very rough so swimmers should always exercise caution. Known for its amazingly beautiful sunrises, which are well worth the early start.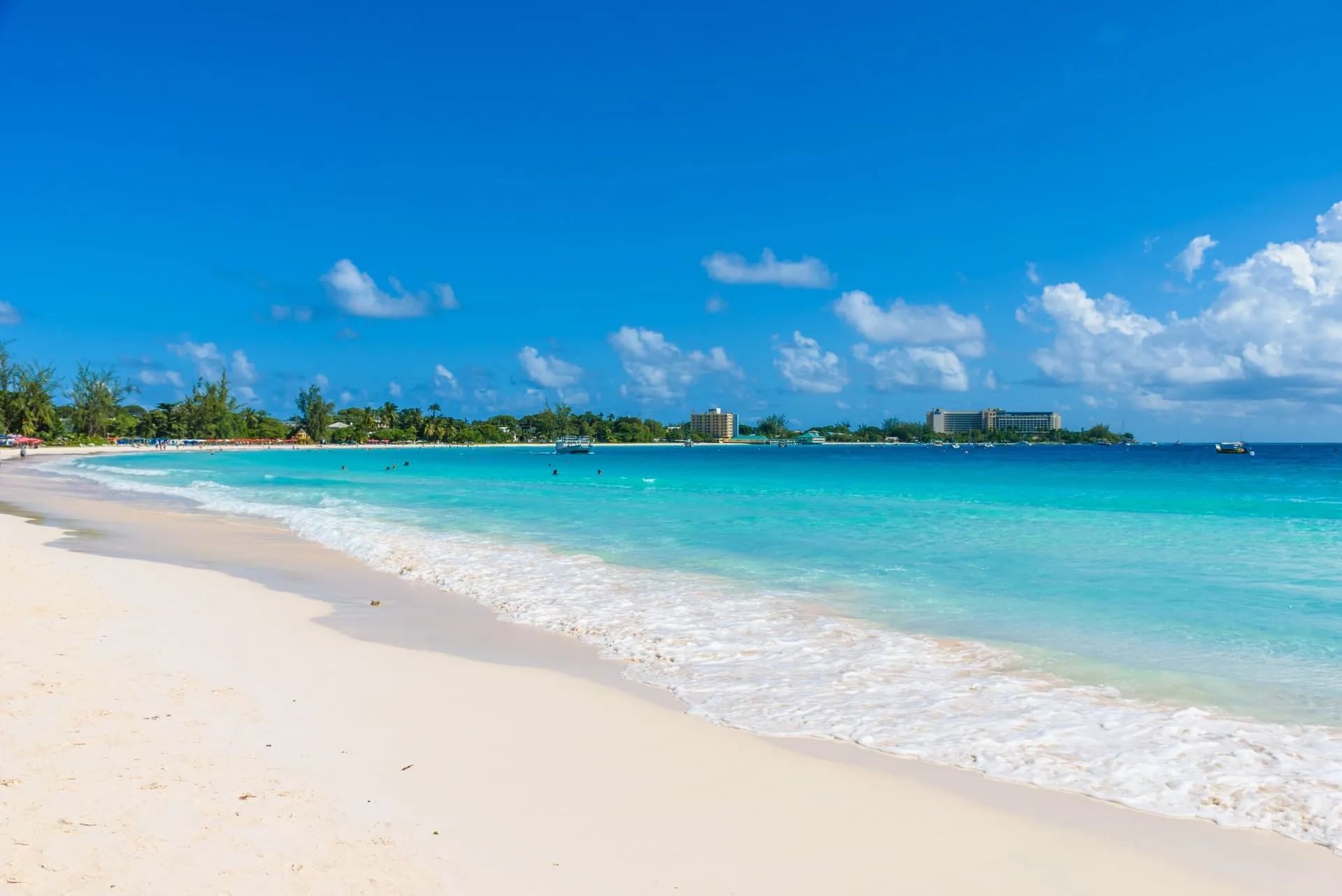 5. Carlisle Bay (South)
If you're looking for an authentic Barbadian experience, head to Carlisle Bay where the locals love to congregate.
The shipwrecks make this is a snorkellers paradise where underwater explorers have the chance to get up-close-and-personal with hundreds of marine species including the resident Hawksbill turtle, which is always a highlight. Visitors can also try their hand at a range of fun-filled watersports. So there is never a dull moment a Carlisle Bay.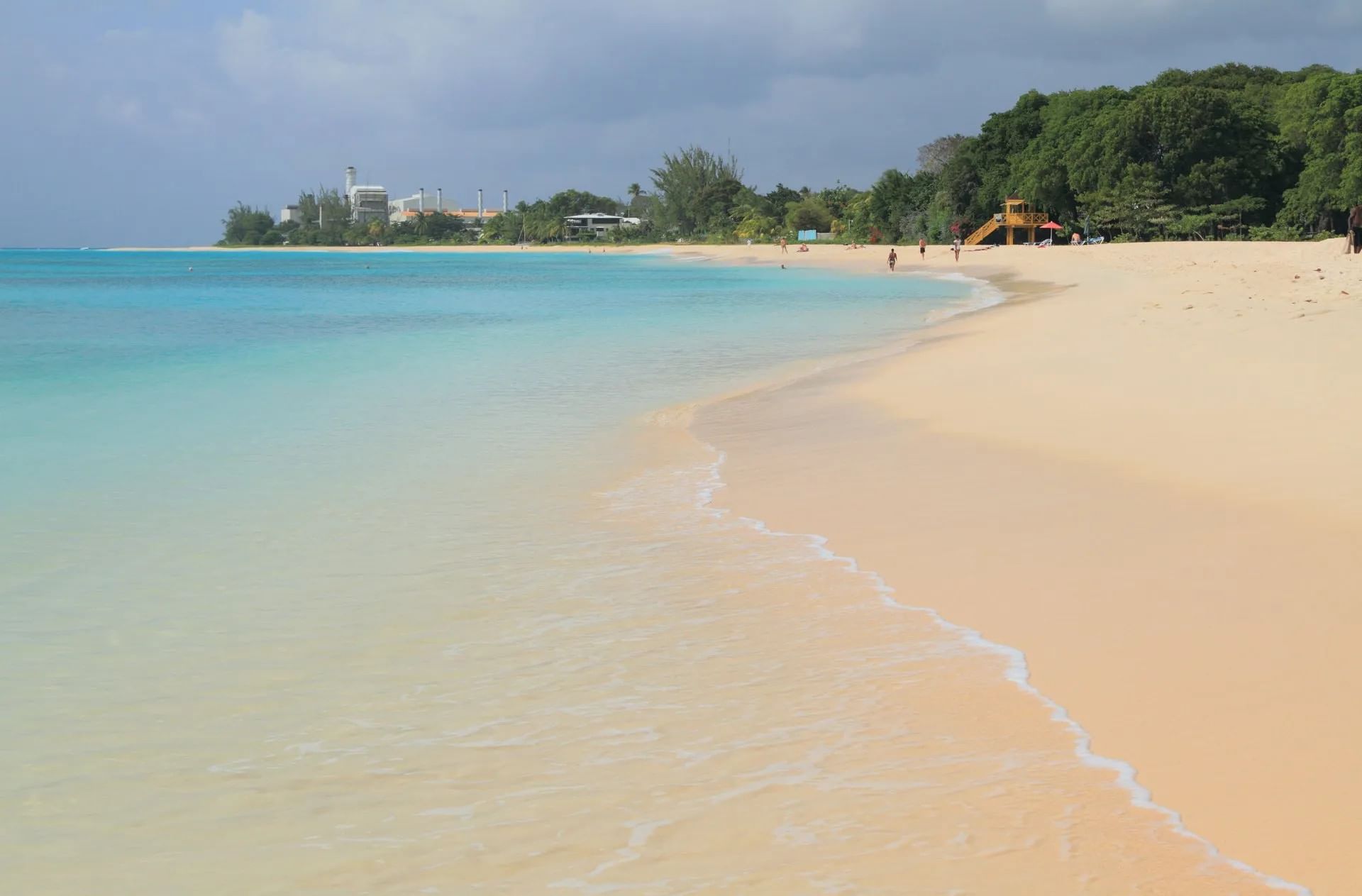 6. Brandon Beach (West)
Located on the outskirts of Bridgetown, you'll find Brandon Beach. The peaceful waters make it a fantastic place for swimmers. Although the terrain is somewhat rocky and not the easiest place to access, Brandon Beach is absolutely worth the effort.
With views of the harbor and shade beneath the palm trees - this is a very special spot on the island.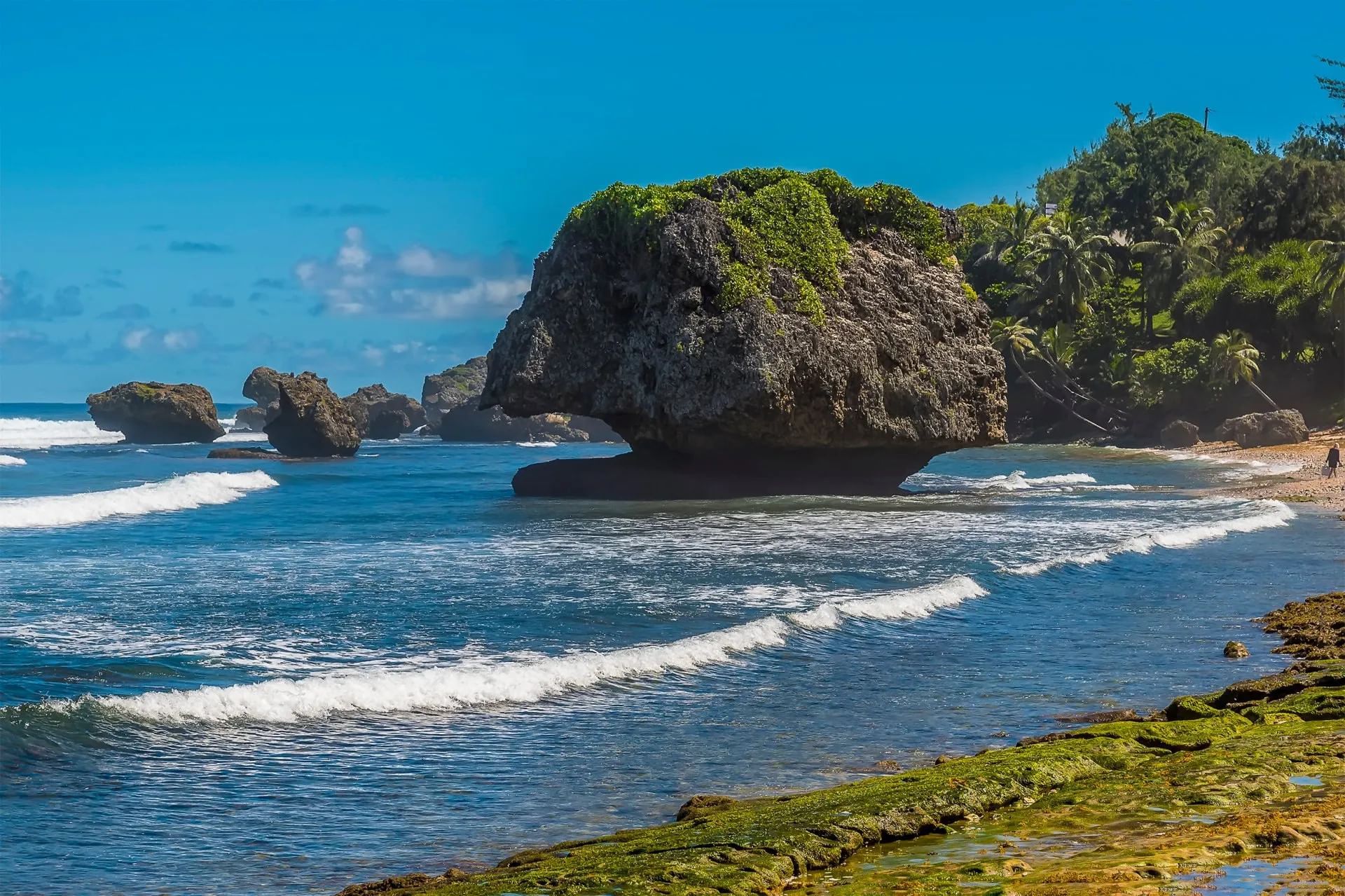 7. Bathsheba Beach (East)
While it might be known as the surf capital of Barbados, there is a lot more to rugged Bathsheba Beach than the massive waves.
Exploring the rock pools and solid rock formations is fascinating and the reef provides plenty of matter for a snorkelling adventure.
While the beach itself is made up of coarse sand and shells, it's a brilliant location for a picnic lunch under the shady trees with a pleasant breeze being provided by the tradewinds.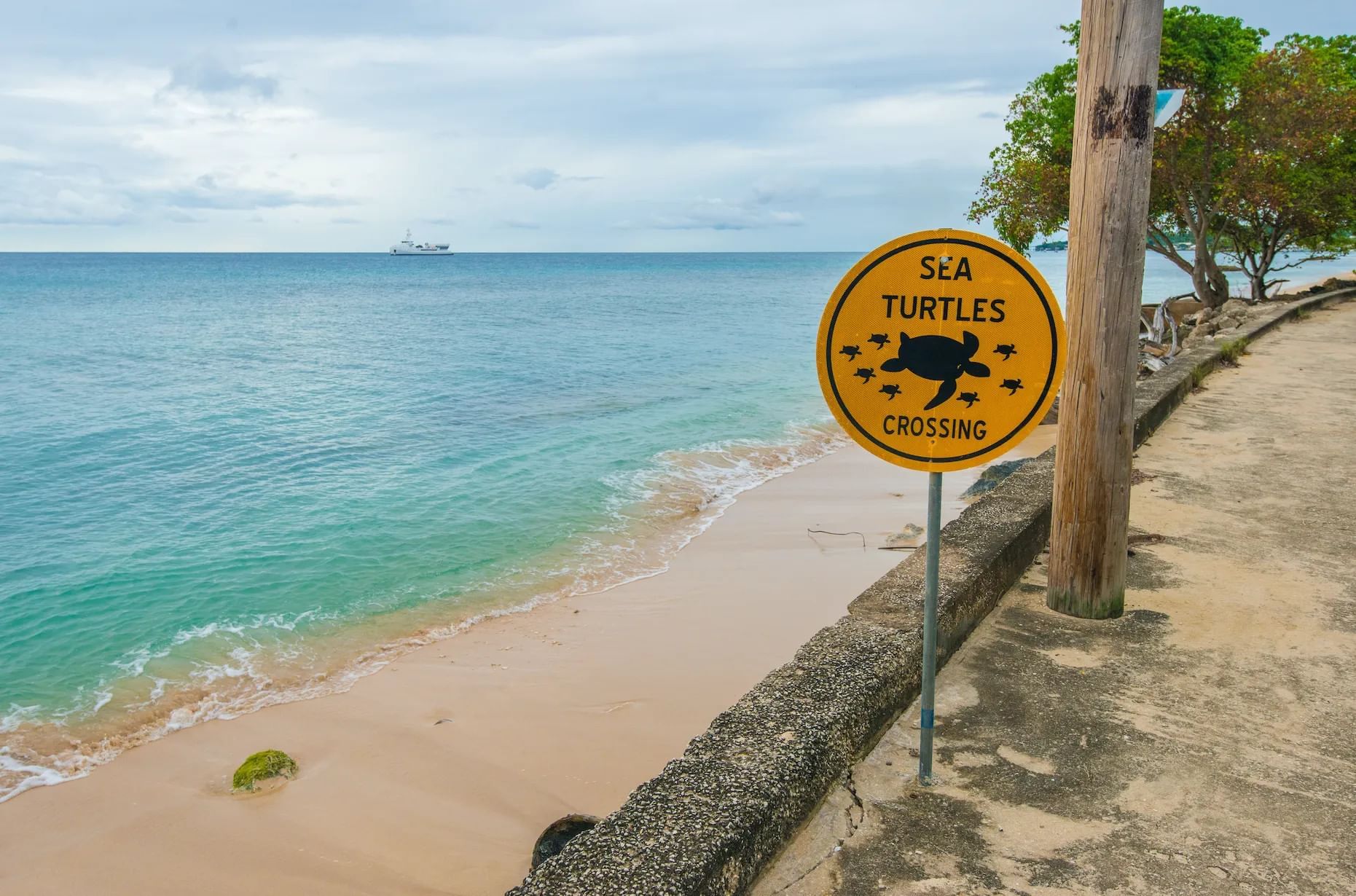 8. Alleynes Bay (West)
Quieter than most spots in Barbados, Alleynes Bay is a magical stretch of golden sand. The calm seas are superb for both swimming and snorkelling.
There's also a popular reef near Alleynes bay which is a perfect reef for turtle sighting.
Alleynes bay is a popular spot to laze the weekend away, but if you prefer some excersize, this bay is also perfect as it stretches a long way down, making it a great location to swim long distances while staying close to shore.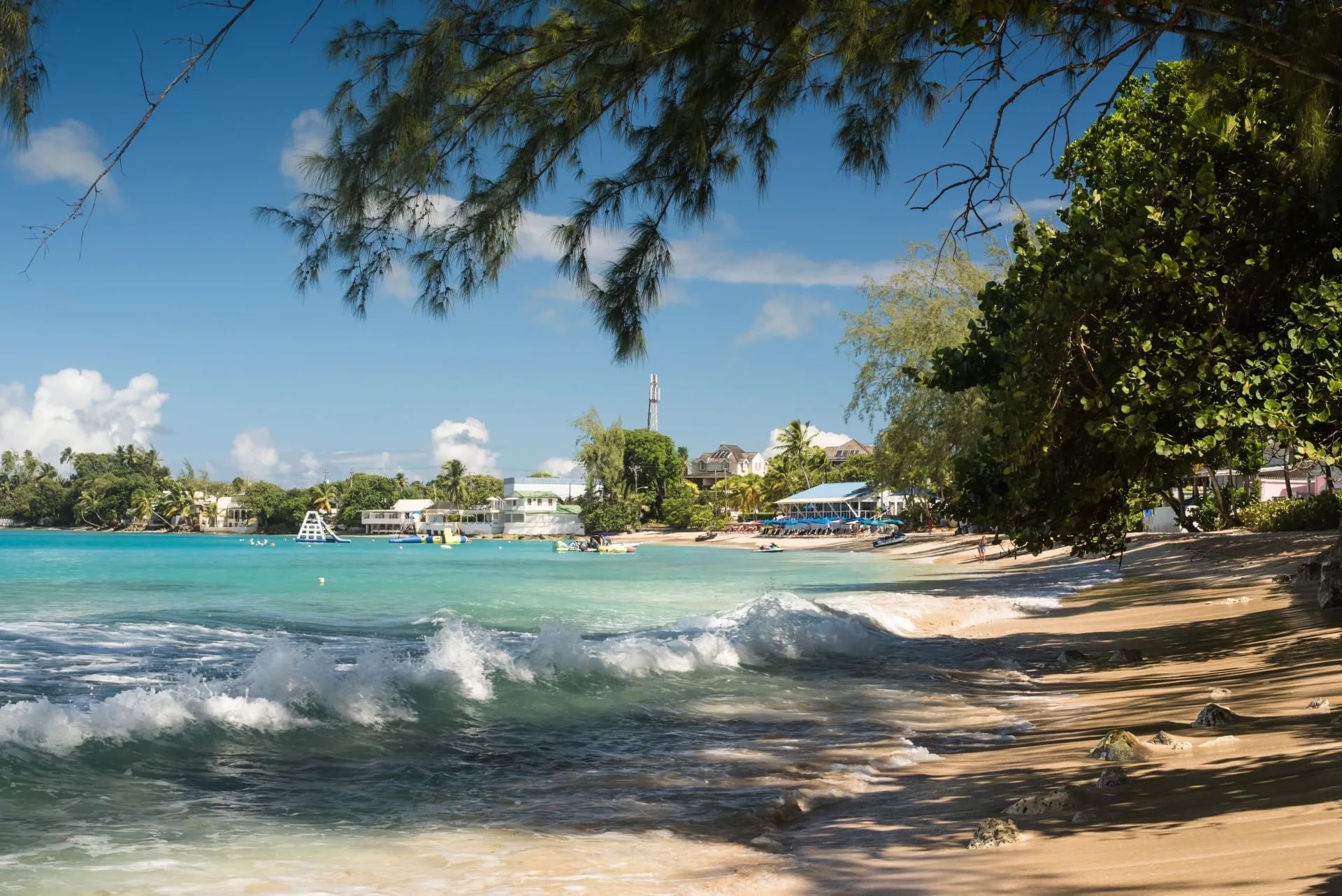 9. Mullins Beach (West)
Located in the parish of St Peter, on Barbados' west coast, Mullins Beach is the ideal place to relax under the shade of the Casurina trees.
Swimmers can take a dip in the roped-off area, while those looking for more of an adrenaline rush can head off further into the sea on a jet ski.
The quaint beach bars are a wonderful place to watch the sun go down or have a romantic dinner. Visit at the right time of year and you might even get the chance to see the turtle eggs hatching.
10. Miami Beach, also known as Etprise Beach (South)
Miami Beach, also known as Enterprise Beach, is a favourite among international visitors and locals alike.
Located close to the town of Oistins, this sandy south coast beach is always a hit with families. Being a fairly busy beach, visitors have access to an array of amenities from lounger/umbrella rentals to vendors selling various snacks including the famous Barbadian treat, the flying fish sandwich.
Dreaming of your toes in the sand and ultimate relaxation?
There you have it, folks. Our rundown of the top 10 best beaches on the beautiful island of Barbados.
No matter where you decide to stay, bear in mind that Barbados is a tiny island and so visitors should be sure to visit as many of these stunning beaches during their stay as possible.
They each have their unique charms but our top spot goes to the picturesque Dover Beach. Not only does it tick all the boxes - (mostly) calm water, palm trees (who needs an umbrella?) wildlife, watersports and delectable dining options at St Lawrence Gap. Dover Beach really does manage to combine the best elements of both the east and west coasts. And not forgetting the Dover Beach's Pink Pearl (Southern Palms) which is sure to make your stay on Barbados all the more unforgettable.