Huntes Gardens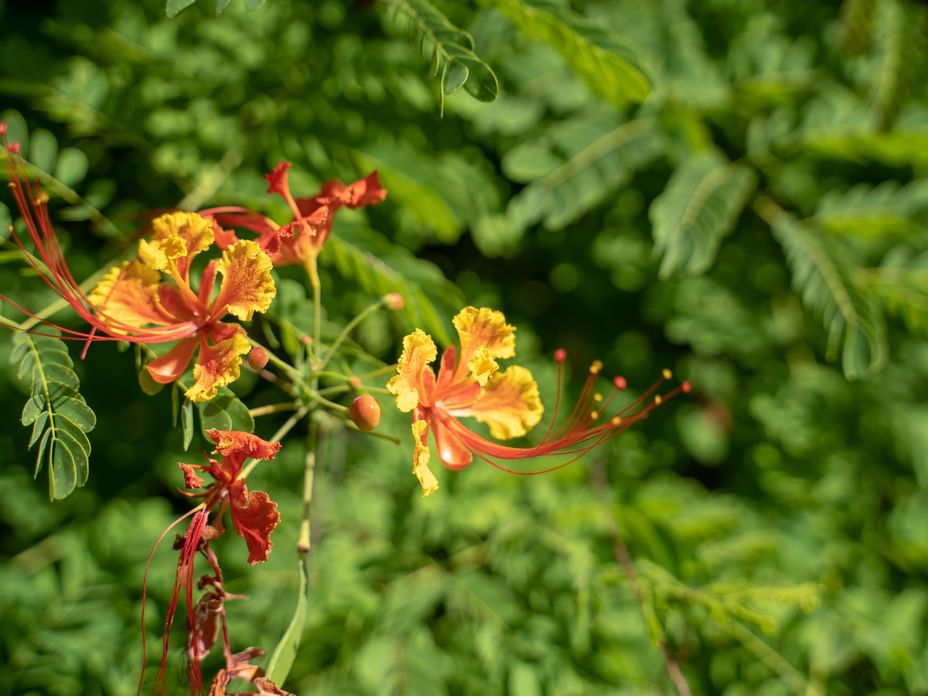 Once a sugar plantation, the garden, which is now owned by horticulturist Anthony Hunte, is located in the rural parish of St. Joseph
The forest is filled with a variety of flowers, trees and foliage along with local birds and green monkeys, who live in this wonderland.
Known as one of the top garden spots on the island, this magical garden greets you with a large board at the entrance identifying over 84 species and varieties of birds, flowers and plants (such as the purple lily, heliconia and orchids) that you will encounter on your walk around the garden. Much of the flora in the garden can be found all around Barbados, however, there are also species rarely found in parts of the West Indies.
One thing that also makes the trip to Hunte's Gardens so unique and distinct is Mr. Hunte, who welcomes guests with open arms. He encourages visitors of the garden to sit on the veranda of the house and partake of tea, refreshing Mount Gay Rum Punch, coffee or cake. He takes his visitors on a journey, chatting about many topics, from the history and maintenance of the garden to his family and their time spent in Barbados. Mr. Hunte has extensive knowledge of flowers and plants and he is always ready and raring to share the wealth of information he possesses.
Highway 3A Coffee Gully Barbados