Grand Kadooment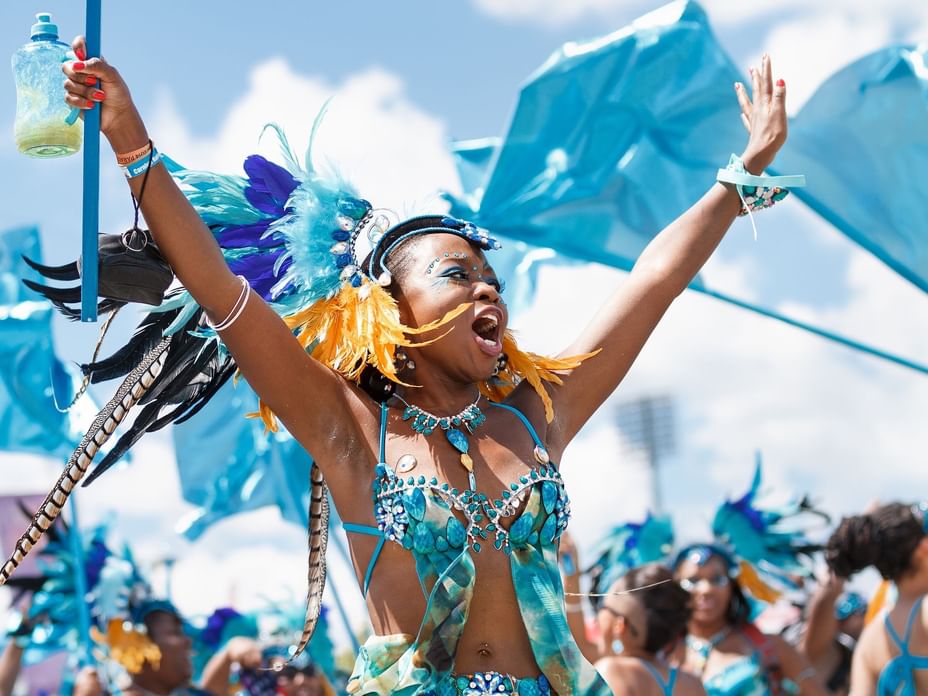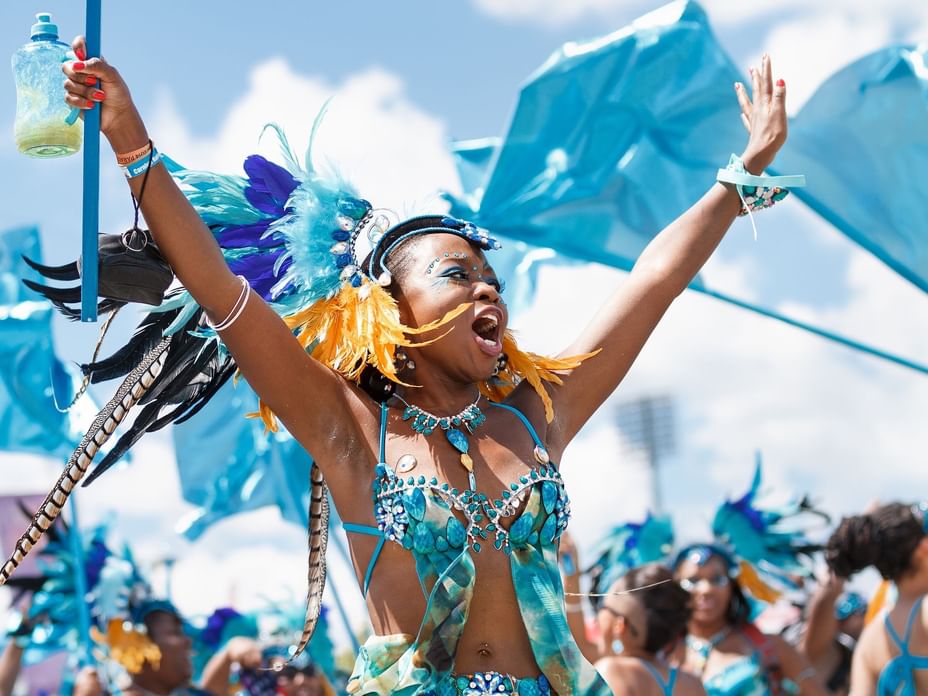 Grand Kadooment Day celebrates the end of Crop Over, where Masquerade Bands make their way to the Mighty Grynner Highway with revelers dressed in sequin costumes decorated with colorful feathers, jewels and bright accents; dancing behind music trucks and moving bars.
It is the grand finale of the Crop Over Festival and possibly the main attraction of the annual festival for both locals and visitors. It is Barbados' carnival at which approximately 15000 revelers parade through the streets of St. Michael. The parade of colour and splendor starts at the National Stadium and pulsates to the Soca/calypso hits through the streets to the Mighty Grynner Highway. From 2014 the route was extended to encompass the entire length of Black Rock road to where it meets the Mighty Grynner Highway at the Frank Worrell Round-a-bout.
It is the final big show of the Crop Over Festival and is treated by the regional and international journalists as its show-piece. Culturally, Grand Kadooment sustains the art-form of masquerading in Barbados, with the key components being costume design and construction.
7th August, 2023
From 07:30 AM To 09:00 PM